As explained in the Raspberry Pi Initial Hardware Setup there are some bits of equipment that you need to get started. This page covers some of the other items you can connect to the Pi to get the most out of this amazing piece of technology.
Using USB there is a large range of existing USB devices ready to enhance your Raspberry Pi projects and you may already have access to some of them.
Speakers & Headphones
The Pi can output audio via its standard 3.5mm jack making it compatible with most domestic laptop and computer speakers. The 3.5mm jack is found on most headphones.
Using a suitable lead you can also use this connector to deliver audio to a TV or monitor if you are not using the HDMI connector.
Wireless Keyboard & Mouse
Linux supports many wireless keyboards and mice. If they use the Human Interface Device (HID) standard they should be ok. However there is slightly more chance they will not work correctly with Linux compared to standard wired devices so you should check compatibility before buying specifically to use with a Pi.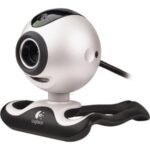 Webcam
A standard USB webcam should work just fine on the Pi assuming you have a spare USB port. This opens up a huge range of possible applications for the Pi from security systems to autonomous robots.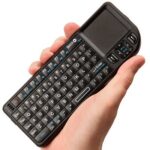 Keyboard With Touch Pads
There are a growing selection of keyboards with built in touch pads. These might provide a nice solution if you are using your RasPi in your home as a media player. With an integrated touch pad you would have all the benefits of a mouse without the hassle. Some of these keyboards are also wireless making them perfect for controlling a Pi from the sofa.
Microphone
The Pi has no dedicated audio input so the only way to record sound is using a USB webcam or USB microphone. This needs to be Linux compatible.
General Compatibility
It's a good idea to try and check compatibility with the Pi and the operating system you are running on it before buying any hardware. In time it will easier to check particular devices as more users share their experiences on blogs, forums and wikis.