I discovered on eBay that you could buy lenses designed to be attached to a mobile phone. They cost £6.99 and included a wide angle, fish eye and macro lens so I decided to take a gamble and order a set.
The lenses themselves are magnetic and attach to mobile phones with a metal ring around the camera. Some sticky metal rings are supplied to allow you to add a ring to your phone which the lenses can attach to.
So I stuck an 8mm washer to the front of my Raspberry Pi point-and-shoot camera and found the lenses were easy to attach. You have to align the centre of the lens with the centre of the Pi camera lens but that isn't too hard. Here is what my camera looks like with the lenses attached :
When not in use the lenses can be covered with a lens cap and they have little metal plates which stick the the lens magnet on the other end. No they are not the best optical devices you are ever going to own but for £7 I think these are well worth the money.
Here's an example fish eye lens. I've got no way of previewing or aligning the shot so it was just a case of pointing the camera, pressing the button and hoping for the best!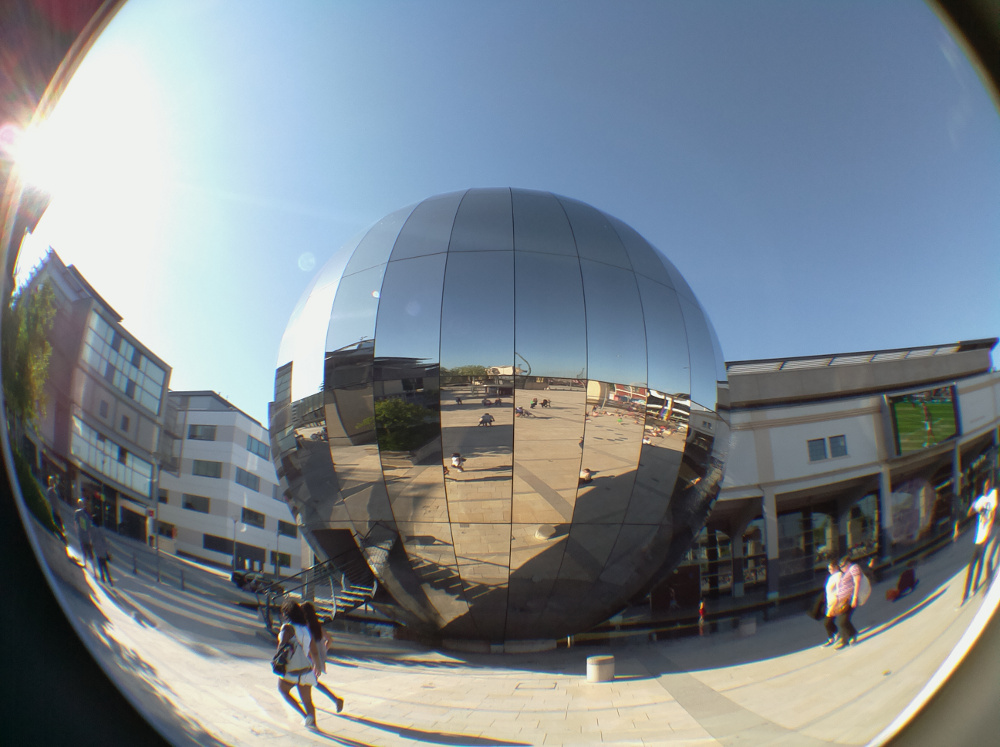 They give you a quick and cheap way to experiment with on-the-go photography without messing around with hundreds of pounds worth of fancy camera gear.
For example photos taken with this setup please visit again soon as I will be adding a post containing lots more images.