UPDATE: Unfortunately fim has been dropped from the Debian repository and as a result is no longer available in the latest version of Raspbian. Take a look at How to Display Images on Raspbian Command Line with fbi instead.
If you are using your Pi to capture images using the camera it can be useful to display those images without launching a desktop environment. One of the ways of doing this is to use a utility called "fim".
fim is based on an image viewer called "fbi" and stands for "Fbi IMproved".
Note : It uses the system's framebuffer to display images directly from the command line. For this reason it is best used when your Pi is directly connected to a monitor and keyboard.
Install fim
To install fim use the following commands :
sudo apt-get update
sudo apt-get -y install fim
Use fim
To display a single image with the "auto-zoom" option use :
fim -a example.jpg
Once displayed you can use various keyboard shortcuts to manipulate the image such as the r/R key to rotate :
To display all the images in the current directory  use the following command :
fim -a *.jpg
The PageUp/PageDown keys can be used to cycle through the images selected by the "*.jpg" filter.
ASCII Art
If you use the "-t" option you can render the image in ASCII characters.
To display the image as ASCII art you can use :
fim -a -t example.jpg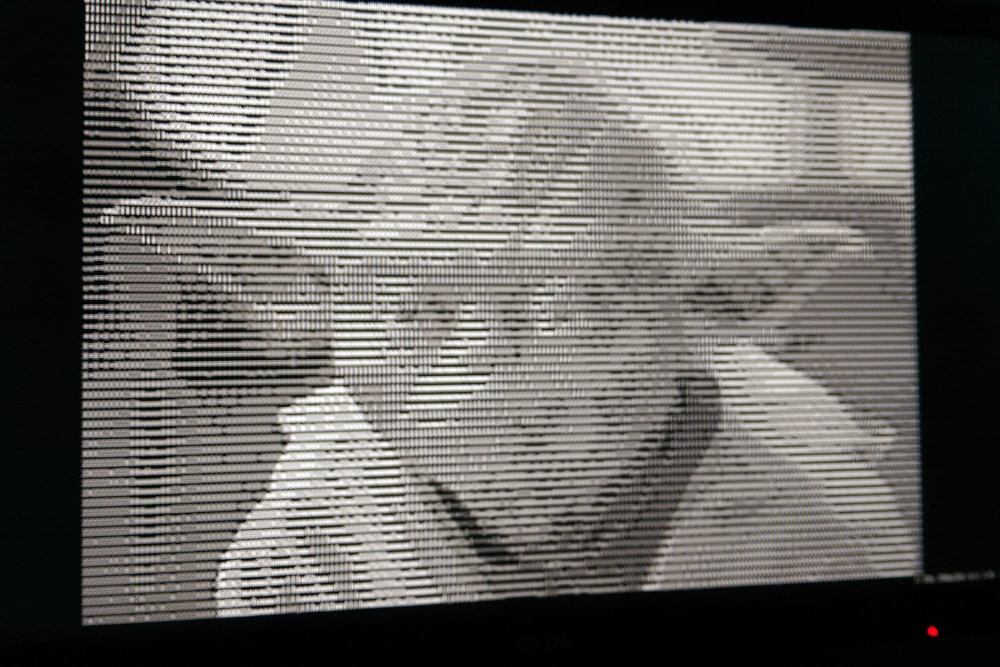 OK so the last one is slightly less useful but might provide some light relief from the command line!
Keyboard Controls
While the image is displayed you can use the following keys :
PageUp/Down      Prev/Next image
+/-              Zoom in/out
a                Autoscale
w                Fit to width
h                Fit to height
j/k              Pan down/up
f/m              flip/mirror
R/r              Rotate 10 degrees CW/CCW
ESC/q            Quit