Adafruit were quick of the mark with their original Pi Zero 3D printed case. They've recently modified it and provided a lid so I thought I would give it a try.
It's a basic two part design with cutouts for the GPIO header, micro-USBs, mini-HDMI and microSD card slot. The Raspberry Pi Zero board snap fits into the enclosure with the lid clicking into place on top. The case was designed by Noe Ruiz.
I decided to go for some John Major grey filament as it was raining outside and I was getting bored of blue. I created both parts on my RepRapPro Fisher delta printer using eSun 1.75mm PLA.
There was some banding in the side walls and because I didn't use any support material the holes weren't as neat as I would have liked. I found the USB holes were a little tight so I enlarged them with a craft knife. I'm not a fan of the recessed holes as it makes it a bit harder to print as it introduces some unnecessary bridging.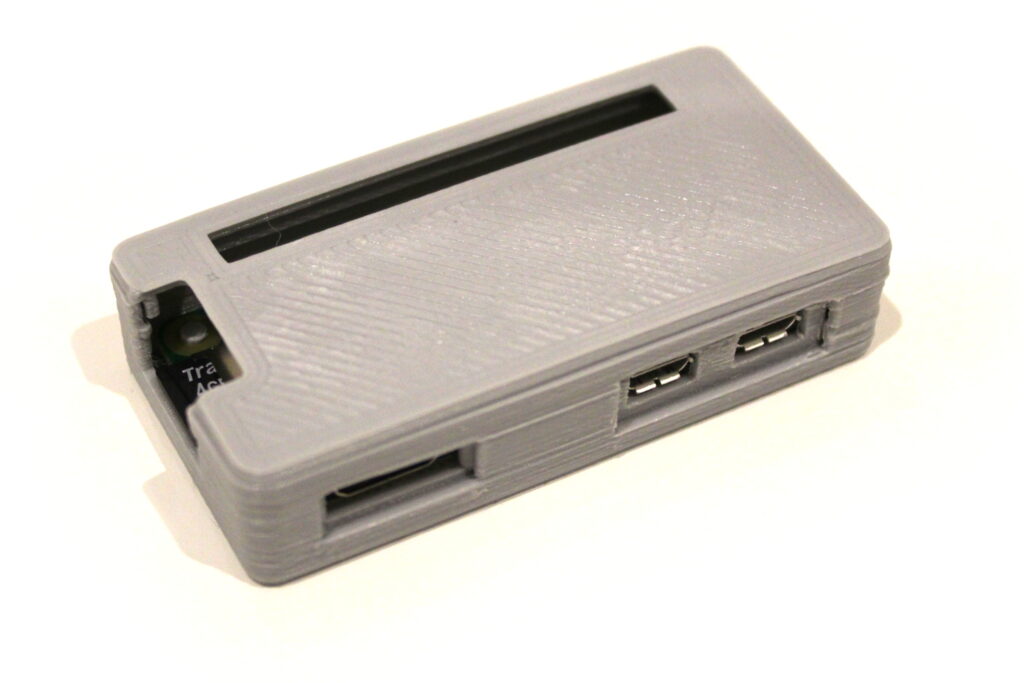 The lid fitted on well although the cut-out for the SD card seemed a bit redundant. I'm sure the card would still be accessible if the lid didn't include it.
That said it's great to have another design available to play with. Adafruit created two videos in which they take you through the design process for this case. It's in two parts. Part 2 was created once they got their hands on a real Pi Zero and shows some alterations they made to the original design.
Thanks Adafruit. It's always nice to see how someone else tackles a design challenge.
3D Files Source : Adafruit on Thingiverse