Back in 2017 I reviewed a steel case from KKSB for the Pi 2 & 3. Two years later they have created a revised design for the Raspberry Pi 4. They sent me one to take a look at.
The Case
The kit of parts includes :
Outer shell (steel)
Base plate (aluminium)
4 screws
4 adhesive rubber feet
This revised case is a perfect fit for the Pi 4 with its rearranged Ethernet/USB sockets and twin HDMI socket arrangement.
The outer shell is made of powder-coated steel with the base plate being made of anodised aluminium. As with most metal cases they are best used with rubber feet and this case comes with four.
Laser cut-outs give you access to all the Pi's sockets and there is a large slot on the GPIO side giving you the chance to route any attached wires or accessories.
The top surface has two sets of air vents. Given the available space inside you can probably fit a cooling fan and associated GPIO header shims.
The Pi is screwed to the base plate and the outer shell clips on. This arrangement means you can remove the outer shell without needing to unscrew the Pi from the base plate.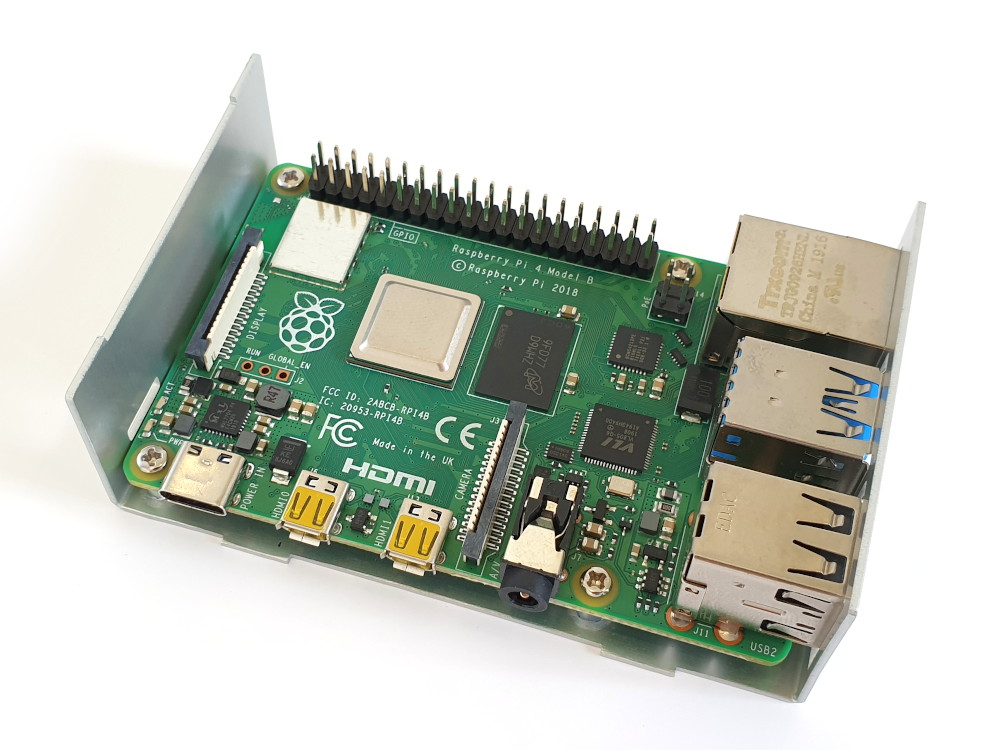 The base plate has two screw holes for wall mounting but they aren't slotted. This means the plate has to be screwed to the wall before the Pi is screwed in place. This is similar to the Pi 3 version and I would have preferred pear-shaped slots instead as used on some of their other cases.
A slot at the SD-card end allows you to feed ribbon cables to the DSI or CSI connectors if required.
For
Premium feel
Metal parts will last a lifetime
Shell can be removed without removing screws
Against
Wall-mount holes aren't slotted
Metal case may affect on-board WiFi performance
Overall this is a nice quality case that is good enough to be seen in a domestic setting but tough enough to be used somewhere a bit more industrial. It's obviously more expensive than your average $10 case but I think it is worth the extra.
At the time of writing this case is available from the official KKSB site for €18.90 (approx $21 or £17).
---
Disclaimer: KKSB sent me this case free of charge, with no conditions attached. These are my honest views. Luckily it is easy to say positive things about this product because it is a genuinely nice item.